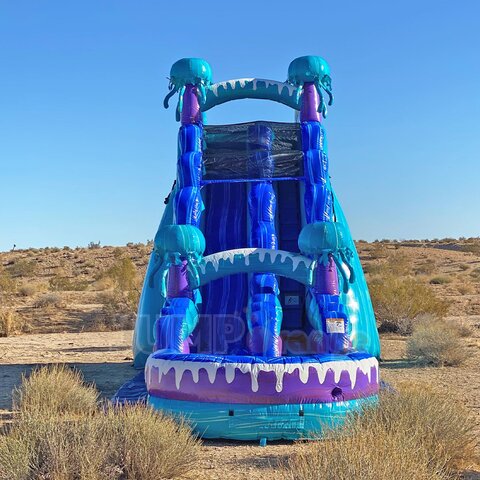 19ft JELLYFISH ELECTRIC SLIDE
The Electric 19 Ft Slide is an electrifying slide. It features jellyfish arching the entrance and top of the slide.
The Electric 19 Ft Slide is part of the XL Series slides feature a misting system, non-slippery material on the climbing stairs, an extended landing area, and premium quality heated sealing throughout the sliding and pool area.
Safety netting prevents kids from standing up and jumping from the top. It also ensures they can slide down safely. The slide and pool seams are completely sealed to minimize water leaking.
SIZE: 36 ft L x 15 ft W x 19 ft H